Whether you're a wine connoisseur or a craft beer enthusiast, a gin drinker or a lite beer lover, Noonan's welcomes you. It's our mission to bring you a full selection of beverages, to make sure we've got what you're looking for when you stop in. Our full inventory includes numerous options of:
Beer: We're well-known for our extensive selection of beer and have rapidly established base as a craft beer store in Hamilton, OH. Stop by for all of the American classics, imported favorites and an ever-expanding selection of microbrews. We even have a growler refill station, so you can refill a favorite brew quickly and easily.
Wine: For all those occasions that demand a glass of wine and a toast, Noonan's has you covered. As the largest wine store in Hamilton, OH, we have numerous varieties for reds, whites and blends. From girl's night to book club, birthday parties to formal dinners, find your next bottle of wine on our shelves.
Liquor: From top shelf favorites to midrange labels, we've got the liquor you're looking for. We've got vodka, gin, rum, tequila, whiskey and more, all rife for the taking. No matter your brand, no matter your drink, we've got it in stock.
Tobacco products: Smokers from around the area flock to us because they know we've got their brand in stock. The same is true for cigars! Stop by and stock up on tobacco products today.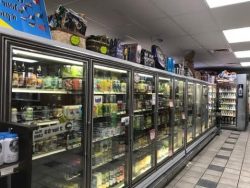 For more information about our superb selection of beer, wine and liquor products, or to speak with one of our knowledgeable professionals, please contact us today by calling 513-868-8300.